Alford, Sabretta G. | MA | LMSW
Sabretta Alford is a licensed social worker and a Ph.D. student in Social Welfare at the CUNY Graduate Center. She earned her Bachelor of Arts degree in Forensic Psychology from John Jay College of Criminal Justice, and her Master of Social Work from the Silberman School of Social Work at Hunter College. Her current research interests include improving service delivery outcomes for individuals with intellectual disabilities, as well as their aging caregivers. She is currently the Program Data Analyst for various non-profit agencies. In addition, she serves as the Supervising Social Worker at The Child Center of NY located at Civic Leadership Academy High School. She was instrumental in securing funding for this program between 2014-2020. Sabretta is currently an adjunct instructor at the Silberman School of Social Work, where she developed a course on Intellectual Disabilities in Social Work Practice (SSW79735). She also teaches Social Work Research Methods I & II (SSW 75100). She is dedicated to designing and implementing dedicated coursework in the field of Developmental Disabilities and Social Work.
---

Aymer, Samuel | PhD
Areas of Expertise:
Intimate Partner Abuse
Trauma/Community Violence
Mental Health/Clinical Practice
Application of Psychodynamic Theories in Clinical Practice with Diverse Client Populations
Clinical Practice with Men and Adolescent Males
---
Baglieri, Ashley | LCSW | CASAC
Ashley Baglieri is a licensed clinical social worker and certified alcoholism and substance abuse counselor, with experience helping people find greater happiness by working through their problems and finding healthier ways to cope.  In addition to practicing clinical social work, Ashley is passionate about mentoring and teaching others in the social work field.  Ashley excelled in her Field Instruction course at Silberman School of Social Work and received the Field Instructor of the Year Award in 2016.  Ashley spent the 2016-2017 academic year teaching abroad in Spain, and will begin providing bilingual clinical services in New York City.  Ashley obtained a Master's of Science in Social Work at Columbia University and a Bachelor of Arts at Hofstra University where she majored in Psychology and minored in community health.  Ashley believes in the importance of self-care and actively engages in activities such as dancing and spending time with loved ones.
---

Blechner, Maris H. | M ED | LCSW
Maris Blechner is an adoptive and birth parent, a licensed clinical social worker and educator, and a nationally respected trainer and speaker who has spent the last thirty-six years working for the improvement of the lives of older children in the child welfare system. One of the founders of the parent-led multi-service adoption agency that she directed for twenty-six years, Maris relates proudly that she comes from the citizen-activist child-advocacy community and brings that neighborhood and personal family experience to her professional work. These days she also enjoys mentoring for Children's Corps, doing specialized consulting and training, and teaching on Wednesdays at her own school, the Silberman School of Social Work at Hunter College. She has recently been featured as a story-teller (about adoption) on the Moth Radio Hour, on NPR and podcasts, and even on the BBC.
---

Bloeser, Katharine | MSW | PhD
Areas of Expertise:
Veterans
Trauma
---

Brown, Nadine | LMSW
Nadine Brown is a NYS OASAS Certified Education and Training Provider of Credentialed Alcohol and Substance Abuse Counseling (CASAC). Ms. Brown is knowledgeable in the field of Alcohol, Substance Use, Evidence-based practice, and understanding addiction as a brain disease. Ms. Brown holds a Master's degree in SocialWork, and is credentialed in areas of Certified Addiction Recovery Coach (CARC), Certified Recovery Peer Advocate (CRPA), and Family Development Credential (FDC). Moreover, Ms. Brown is a certified Mental Health First Aid Instructor. In affiliation with ThriveNYC campaign, Ms. Brown provides trainings at the NYC Department of Health and Mental Hygiene. As an instructor and CASAC professional, Ms. Brown uses her knowledge and skills regarding substance use, mental health, social work practice, peer services, and family development to combine theory and practice preparing professionals to provide effective assistance to persons with a history of substance use disorder.
---

Brown-Manning, Robyn | LMSW | PhD
Areas of Expertise:
Child welfare
Family and group social work
African American families and networks of care
African American mothers raising sons
Critical, multicultural social work
---

Burghardt, Stephen | PhD
Areas of Expertise:
Community organizing for the 21st century
Transformative models of agency leadership
Child welfare: improving front line practice/ issues of racial disparity and disproportionality
Ending the macro-micro divide through mindful practice
Cultural competency & cultural humility
---

Calabrese, Andrea J. | LCSW | CASAC
Andrea J. Calabrese, MSW (Hunter College School of Social Work) is a licensed clinical social worker and a credentialed alcohol and substance abuse counsleor.  She is currently working on her DSW (Doctorate of Social Work) at Rutgers University. Andrea has spent over ten years working in the areas of substance abuse and mental health treatment as well as homelessness and supportive housing. She currently holds the position of adjunct lecturer and Field Advisor at Hunter College Silberman School of Social Work as well as Adelphi University. She instructs substance abuse CASAC course work at Outreach Training Institute.  She is also a master trainer and curriuclum developer who has spent many years in the field training and educating social service staff throughout New York City and State in the areas of homelessness, addiction, emotional and behavioral health concerns as well as team building, staff development and supervision.
---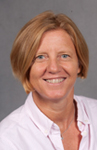 Dodd, Sarah-Jane | MSW | PhD 
Areas of Expertise: 
Human Sexuality
Practice-Based Research and Program Evaluation
LGBT Policy and Practice Issues
Social Welfare Policy
Social Work Ethics
---

English, Que | Ph.D.
Named 1 of 25 most influential women in the Bronx (Bronx Times), Dr. Que English is an educator, trainer and international speaker.  She chairs the New York City Faith-Based Coalition Against Human Trafficking and Domestic Violence, an interfaith network formed to educate, engage and equip individuals and organizations to eradicate human trafficking and domestic violence in their communities.  She also launched the Not On My Watch! Movement to create awareness around these atrocities.  As a coalition builder, Dr. English co-founded the Bronx Clergy Roundtable, the largest coalition in the Bronx boasting over 500 partners. 
In 2016, Dr. English launched the first pilot of the People's Police Academy in New York City, an academy slated for citywide rollout with potential for national acceptance. The community-led academy aims to help public safety officers transition into the communities they serve. Her notable awards include The Senator Joseph Galiber Award, The Sojourner Truth Award and the Bethune-Height Recognition Award.
---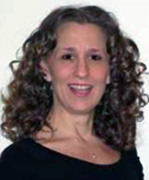 Epstein, Carrie | LCSW-R
Carrie Epstein, LCSW-R is Assistant Professor in Social Work at the Yale University Child Study Center, where she is Director of Clinical Services and Training at the Childhood Violent Trauma Center. Recognized nationally as an expert in the field of child trauma and disaster response, Ms. Epstein has been providing treatment, clinical supervision and consultation on developing new programs for children and families impacted by trauma and traumatic grief for over 20 years. As part of her current work, Ms. Epstein is responsible for developing and overseeing national training initiatives and national learning collaboratives focused on the dissemination of child trauma-focused evidence-based treatment models, and provides training and clinical supervision both locally and nationally on child trauma-focused treatment and practices. Prior to this position, Ms. Epstein was Senior Director of Child Trauma Programs at Safe Horizon in New York City, where she continues to be responsible for clinical oversight of Safe Horizon's Child Advocacy Centers.
---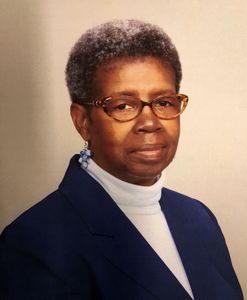 Gambler, Susan | LMSW
Susan Gambler serves as Vice Chair for the NYC Not on My Watch! Safe Haven Network, a citywide movement to eradicate human trafficking and intimate partner violence.
Ms. Gambler is certified by NYU as a field instructor for Social Work students in addition to serving as preceptor for Touro College of Pharmacy doctoral students. In addition, she has an extensive background in public health including HIV/AIDS, STDs, and has worked closed with community organizations and city agencies. This experience includes leadership roles in HIV counseling, testing and partner notification, sexual assault advocacy, rape crisis counseling, and court mandated HIV testing of felons at the request of the rape survivor. Her experience also includes program development and implementation, quality assurance, staff development, supervision, and training. After retirement from NYC DOHMH in 2013, Ms. Gambler served briefly in 2016 as Social Worker in a shelter for battered women.
---

Gonzalez, Manny J. | MSW | PhD
Areas of Expertise:
Mental Health/Mental Illness
Application of Developmental and Psychodynamic Theories to Contemporary Clinical Practice
Health and Psychological Well-Being of Hispanics in the United States
Impact of Parental Mental Illness on Children
Relational and Psychodynamic Psychotherapy in Urban Contexts
Developmental and Psychodynamic Dimensions of Fatherhood and Fathering
---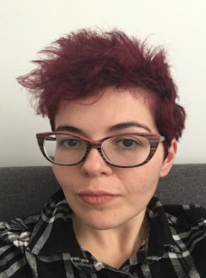 Hattab, Wardeh C. | LCSW
Wardeh C. Hattab is a licensed clinical social worker and has worked in a variety of agency and clinical settings. Currently she works in a public hospital and operates a private practice. She specializes in working with LGBTQ persons of color, immigrants experiencing bicultural issues, and individuals who identify with kink and alternative lifestyles. She is a board member of Tarab NYC and facilitates support groups for the organization. She has presented on a variety of topics including work with LGBTQ persons from the Middle East/North African region, alternative lifestyles within communities of color, and substance abuse treatments.
---

Kennedy, Shakira A | PhD
Shakira A. Kennedy has over 13 years of Clinical, Operation and Facility Management experience. She has worked in partnership with several community agencies to assist them in areas relating to start-up management; adoption/foster care homestudy evaluations and community assessments. Prior to her full-time academic appointment, Dr. Kennedy worked for a large not-for-profit organization as an Assistant Vice President for Programs where was responsible for over 700 client beds and directly supervised Assistant Program Directors. Concurrently, she was an Adjunct professor for Touro Graduate School of Social work for seven years, teaching Research I & II, Policy I & II; Power, Privilege & Oppression; Organizational Context; and Licensing Preparation. Currently Dr. Kennedy is a full-time Assistant Professor at Touro College.
---

Ms. Joaniko Kohchi, MPhil, LCSW, IMHE® (IV-C), is an infant and early childhood mental health specialist with experience spanning several regions of the United States. Ms. Kohchi has worked with young children and families who have survived traumatic events often leading to out-of-home care and court involvement. Ms. Kohchi has also worked with families in a variety of early care settings providing direct service and supporting interventionists and caregivers who guide infants and young children to realize their optimal learning and developmental milestones in all domains. She is Co-President of the New York Zero-to-Three Network.
---

 Kucinkis, Christine | LCSW
Christine Kucinskis, ACHP-SW, CSW-G, LCSW is a licensed clinical social worker in the home care, hospital, and nursing home settings with a Geriatric Certificate through the NASW. Kucinskis has been a hospice, palliative care, and geriatric social worker since 2001. She is currently at the Metropolitan Jewish Health System delivering direct services to clients as well as professional development workshops for MSW interns.  She is a Social Work Team Leader that supervises two teams of social workers at MJHS.  She also has been involved in teaching Continued Education courses through Manhattan Psychological Association, SWHPN and Hunter College Silberman School of Social Work.
---

MacLeod, Laura | LMSW
Laura MacLeod, LMSW. With a background in social work and 2 decades of experience as a union worker, Laura MacLeod created From The Inside Out Project® with all levels of employment in mind to assist in maintaining a harmonious workplace. She is an adjunct professor in graduate studies at the Hunter College Silberman School of Social Work and leads training sessions for social work professionals at The Coalition for Behavioral Health and Institute for Community Living in New York City. Laura speaks on conflict resolution, problem solving, and listening skills at conferences across the country and has been featured on CBS Moneywatch, Refinery29 and Human Talent Network.
---

Mandiberg, James M. | MSW | PhD
Areas of Expertise:
Leadership and Management of Mission-based and Civil Society Organizations
Social Enterprise, Social Entrepreneurship, and Social Innovation
Social Sector Planning and Development
Community and Economic Development
Social Movement Studies
---

Mathew, Reji | PhD
Dr. Reji Mathew is a senior clinical social worker at the Counseling and Wellness division of the New York University Student Health Center. Her interests include health and wellness, health care advocacy, integrative psychotherapy, and coping skills education. She is trained in CBT, DBT, TB-CBT, EMDR, Narrative Therapy and the Voice Dialogue method.
Dr. Mathew earned a BSW from Dominican College and an MSW and Ph.D. from New York University School of Social Work. Dr. Mathew is the recipient of the 2004 Greenstein Fellowship Dissertation Award. She also received an Alumni Service Award for her health advocacy writing from the Dominican College Alumni Association in 2012.
Dr. Mathew is a freelance health advocacy writer. She publishes a web-site showcasing her articles on wellness. She has interviewed numerous health advocates and experts in various disability and health communities.
She is an Assistant Adjunct Professor at the NYU Silver School of Social Work where she teaches DBT, CBT, Positive Psychology, Mindfulness and Interpersonal Psychotherapy.
---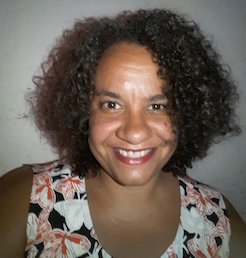 Novas, Julie | JD | LMSW
Rev. Julie Novas  is an ordained interfaith minister, holistic health counselor, reiki master, social worker and attorney in NYC.  Currently, she works as a Mental Health Coordinator at a Community Health Center in NYC and is an Item Writer with ASWB. Julie is adjunct faculty at the Silberman School of Social Work at Hunter College, NYU Silver School of Social Work and advises students in the Health Advocacy program at Sarah Lawrence College. She has been practicing Vipassana (Insight) meditation since 2004. In 2017, Julie graduated from the Community Dharma Leader's program at Spirit Rock Meditation Center in Woodacre, CA and now teaches meditation at Mindful NYU in the role of Interfaith Chaplain and at NYC Insight Meditation Center. She engages the work with a focus on the intersectionality of oppression and examines structures and institutions through a holistic lens to promote individual healing and collective transformation.
---

Patterson, George | MS | PhD
Areas of Expertise:
Police Social Work
Stress and Coping Among Police Officers and Recruits
Criminal Justice
---

Rawcliffe, Renee M. | LMSW
Renee M. Rawcliffe, LMSW, (Fordham University) has been practicing social work for the last 20 years, primarily in the New York City non-profit disaster response and recovery arena.  Renee currently serves as the Field Education Coordinator for a large NGO, and provides placement, clinical supervision and curriculum design to MSW students. Working for an agency that also provides long term recovery to disaster survivors, Renee is known in the sector for her responsive, engaging trainings that have been designed specifically for disaster recovery workers. Renee has provided consultation and support to numerous Voluntary Organizations responding to disasters, specifically around issues of staff training and supervision. Renee was certified in 2012 by the National Council for Behavioral Health to teach Mental Health First Aid for Youth, Adults, First Responders and the Higher Education community, and provides ongoing instruction throughout the human service sector in these modalities. Renee is an adjunct instructor at SocialWork@Simmons (Simmons College online MSW program), and teaches Social Work Practice I and II, and Advanced Clinical Practice. Renee also served as a field liaison for the College. Renee's clinical social work practice is rooted in trauma informed care, and her broad experience in program design, and implementation, have been recognized both locally and nationally. Renee spends her free time as close to the salty sea air as possible, with her husband Jason, and daughters Julia and Rosie.
---

Rodriguez, Maria Y. | MSW | PhD
Areas of Expertise:
Demography
Social policy (macro and micro levels)
Community organizing
Data science
Mixed research methods
Housing – Federal housing policy, affordable housing, homeownership, Latino housing market participation
---

Schachter, Robert
---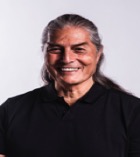 Dr. Sainz, has been exploring and developing courses, workshops and conducting individual and group sessions integrating spirituality and healing approaches and modalities for nearly 30 years. While at the Silberman School of Social Work He Taught Human Behavior and the Social Environment, chaired and taught Research Methods and chaired and taught professional Seminar. While at the Silberman he developed and taught a course on spirituality and Healing. He continues teaching and training a sequence of self-discovery workshops held in several cities in Taiwan and China. His book, Give me back my true colors is a best seller in both Taiwan and China. He currently lives in Urumqi China and continues his work in helping people to live their lives more present and fully through experiential and mindfulness activities.
---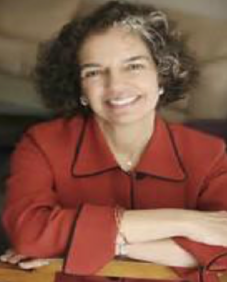 Shahmoon-Shanok, Rebecca  | LCSW, Ph.D.
Dr. Shahmoon-Shanok is the CEO and Academic Director of Collaborations for Growth, a new nonprofit dedicated to making excellent training in the 0-5 field more widely available.  She also serves as Senior Research Associate at the New School for Social Research's Center for Attachment Research for their investigations into Relationships for Growth & Learning (RfGL), a model described below.  She is known as a clinician, teacher and author in the pregnancy and parenting through preschool fields; is among the developers of reflective supervision; of integrating mindfulness into the fields of early childhood mental health and care; of interweaving mental health services in community-based settings; and of training professionals across disciplines together since 1980. With degrees and experience as clinical psychologist, social worker and early childhood educator, and extensive experience in psychoanalysis, infant mental health, mindfulness, and in developmentally and/or traumatically challenged young children and their parents, Dr. Shahmoon-Shanok developed RfGL, an identification and intervention model that integrates mental health consultation plus a range of effective mental health services within childcare and Head Start utilizing peer play psychotherapy for a variety of children with serious challenges. She is a CPP Trainer. After participating in Undoing Racism Workshops over a dozen years, she has participated in the Harris Foundation's Tenets Workgroup since 2012. Founding CEO/Academic Director of Collaborations for Growth and Senior Research Associate for Relationships for Growth & Learning, Center for Attachment Research, New School for Social Research, she served as board member of Zero to Three for thirty-six years and is the founder of the New York Zero-to-Three Network, continuing on its board. Dr. Shahmoon-Shanok currently gives workshops and short courses on reflective supervision, and co-chairs the Reflective Supervision Collaborative which is becoming the first long-term training for reflective supervisors and trainers across the country and an online clearing house of RS materials.
---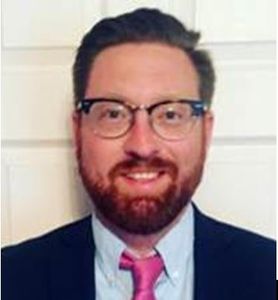 Showers, Bernard | LCSW
Bernard Showers, LCSW is a licensed clinical social worker working as an outpatient mental health and  substance abuse clinician.  In September, 2016 Mr. Showers became one of approximately 1,500 trainers from around the world certified to offer training in Motivational Interviewing by the Motivational Interviewing Network of Trainers.  Mr. Showers has a passion for educating, having provided various lectures, workshops, and consultation to local, regional, and national audiences.   Mr. Showers is also an adjunct professor in the MSW programs at Shippensburg University and University of Maryland-Baltimore.  Mr. Showers resides in Lebanon, PA.
---

Stallworth, Marcus | LMSW
Marcus Stallworth, LMSW has been in the field of social work for over 17 years. He worked for child protective services for approximately 13 years. Marcus is a national consultant and trainer for Child Welfare League of America. He is an author of a journal article published in the 23rd volume of Child Welfare League of America's Children's Voice.
Marcus has taught at the collegiate level both undergraduate and graduate for the past 10 years. He is currently a professor at University of Bridgeport where he teaches multiple courses including a self-created elective entitled: Social Media: The Good, Bad, and the Ugly. Marcus co-owner of Welcome 2 Reality, LLC where he is the Director of Learning and Organizational Development. His company played an instrumental role in getting legislation passed in Connecticut which now mandates education on the safe use of social media and computer programming instruction in the public school system.
---

Stephens, Tricia | MSW | LCSW-R | PhD
Areas of Expertise:
The Effects of Historical and Contemporary Trauma on Mental Health Functioning for People of the African Diaspora
Child Welfare – The Intersection of Parental Trauma Exposure and Family Stability
---

Marcela Torres-Noguera | LCSW
Marcela Torres-Noguera, LCSW is a bilingual Clinical Social Worker with 15 years of experience working with families involved with the Child Welfare system, including foster care and preventive services. Marcela had years of experience providing home based services as well as supervising and facilitating Family Team Conferences for families involved in the Child Welfare System. Marcela was trained in the family systems model at the Ackerman Institute for the Family and identifies with family therapy models the most.  Marcela worked as the Clinical Coordinator for The Jewish Board Court Team for Babies Project, the first of its kind working with the Manhattan Family Court which helped parents with babies in foster care develop and strengthen their bond, and relationships, heal after trauma and achieve permanency. Marcela currently is the Clinical Coordinator for Stopping Over-shopping, LLC. She specializes in working with individuals and facilitating in person and tele-coaching groups for people struggling with compulsive shopping behaviors locally and internationally. In addition to her role as Clinical Coordinator, Marcela currently has a private practice in Manhattan and works with individuals, couples and families.