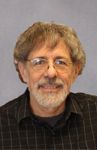 Mandiberg, James M. | MSW | PhD
Associate Professor
Phone: (212) 396-7525
Office: 425
Email: jm945@hunter.cuny.edu

Areas of Expertise:
Leadership and Management of Mission-based and Civil Society Organizations
Social Enterprise, Social Entrepreneurship, and Social Innovation
Social Sector Planning and Development
Community and Economic Development
Social Movement Studies
Education:
Ph.D., University of Michigan, Organizational Psychology and Social Work
M.S.W., State University of New York at Stony Brook
Courses:
Ways of Knowing – Human Service Organizations
Ways of Knowing – Mental Health
Download CV (PDF)
A study on social value evaluation and diffusion for community innovation. Suntory Foundation (Japan) (PI: Atsuko Hattori).

National Institutes of Health. Building Organizational Competency in the Workplace among Peer Staff, R34 application. (2011)

Creating Social Value through Business and Social Cross Sector Enterprises (CO-PI with Atsuko Hattori and Hiro Tarumi) Center for Global Partnership (Japan Foundation)/DSIA, Japan.

Creating Capacity among Peer Providers to Activate Strategies that Promote Workplace Inclusion (Co-PI with Lauren Gates). Center to Study Recovery in Social Contexts, Nathan Kline Institute.