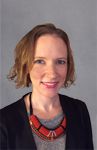 Bloeser, Katharine | MSW | PhD (On Leave)
Assistant Professor
Phone: (212) 396-7534
Office: 431
Email: kb1568@hunter.cuny.edu

Areas of Expertise:
Veterans
Trauma
Education:
PhD, New York University
MSW, The Catholic University of America
Courses:
Clinical Practice III
Download CV (PDF)
Bloeser, K., Sanner, C., & Henkel, J. (In press). Defining Clinical Social Work: An exploration of the impact of licensure on practice. Journal of Research on Social Work Practice.
Bloeser, K. & Lipkowitz-Eaton, J. (2022). Disproportionate multimorbidity among veterans in middle age. Journal of Public Health. 44(1): 28-35.
Bloeser, K., McCarron, K., Merker, V…. McAndrew, L.M. (2021). "Because the country, it seems though, has turned their back on me." Experiences of Institutional Betrayal among Veterans living with Gulf War Illness. Social Science and Medicine. 184:114-211.
Bloeser, K. & Bausman, M. (2020). Contemporary social work practice with veterans: A scoping review. Journal of Research on Social Work Practice, 30(1), 40-53.
Bloeser, K., McCarron, K.K., Batorsky, B., Reinhard, M.J., Pollack, S.J., & Amdur, R. (2014). Mental health outreach and screening among returning Veterans: Are we asking the right questions?
The United States Army Medical Department Journal
, Oct.-Dec., 109, 117.
Dr. Bloeser's work focuses on the accessibility of post-deployment health care for military Veterans. Her work explores social work practice with Veterans, environmental exposure concerns, and implementation of evidence-based treatment for environmental exposure concerns. Most recently, Dr. Bloeser's work has examined the experiences of Veterans living with Gulf War Illness. Dr. Bloeser's work incorporates the experiences of marginalized groups of Veterans.

The Military Experiences of Lesbian, Gay, Bisexual, and Transgender Veterans.
A mixed-methods study examining minority stress, military experiences, and health care needs of Veterans who identify as LGBT. What experiences of violence, discrimination, and harassment did Veterans who identify as LGBT face in the military? What post-deployment health concerns might these Veterans have? What experiences do Veterans have in health care settings related to their sexual orientation and/or gender identity? How does resilience play a role in this population's health?
The War Related Illness and Injury Study Center (WRIISC) is a national program dedicated to Veterans' post-deployment health concerns and unique health care needs. The WRIISC is part of VA's Health Outcomes Military Exposures (HOME). 
https://www.warrelatedillness.va.gov/