Instructor:   Rebecca Shahmoon-Shanok, LCSW, Ph.D.
Date:   Sunday December 16th, 2018
Time:   11:00am – 5:00pm
CE:  5 Contact Hours
Room: Silberman/TBD
In this interactive-collaborative, open and confidential one-day workshop, participants will become familiar with the reflective supervision process as the instructor demonstrates an individual supervision process (or possibly two) in a fishbowl about participants' own dilemmas, followed by debriefings. 6
Participants will:
Recognize and know the choreography that all reflective supervision session have
Better understand and use principles of reflective supervision
Realize that it is possible to be a boss and reflective supervisor simultaneously
Become increasingly familiar with the wide range of issues which can be productively worked through in reflective supervision
Who should sign up for this workshop?
Anyone, student or graduate, from any profession or system, especially those which serve children six- years and under. Others who want to improve their supervision skills and understanding are also welcome.
---
About the Instructor: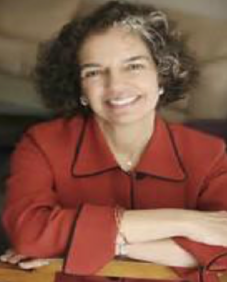 Dr. Shahmoon-Shanok is Founding Director of the Institute for Infants, 3 Children & Families, JBFCS, which reaches young, underserved children and their families with transdisciplinary, model services, post-degree training for providers of all disciplines and state-ofthe-science consultation to government, systems and agencies; private practice, New York City. A well-known clinician, teacher and author in the parenting and pregnancy through preschool fields, Dr. Shahmoon-Shanok is among the pioneers of reflective supervision; of integrating mindfulness into the fields of early childhood mental health and care; of interweaving mental health services in community-based settings; and of training professionals across disciplines together since the late 1970's. With degrees and experience as a clinical psychologist, social worker and early childhood educator, and extensive experience in psychoanalysis and the allied disciplines of occupational and speech-language therapy, Dr. Shahmoon-Shanok has developed a model which integrates mental health consultation plus a range of mental health services within childcare and Head Start for four decades. Her expertise also includes both parent and dyadic development, assessment and intervention; Child Parent Psychotherapy (CPP) with developmentally and/or traumatically challenged young children and their parents; as well as peer play psychotherapy for a broad range of children with challenges.
---
QUESTIONS ABOUT THE COURSE: (212) 396-7610