Course Code: SSW-CI&BPAAMP
Instructor: Wardeh C. Hattab, LCSW
Date: Wednesday June 12th, 2019
Time: 6:00 PM to 9:00 PM
Room: Silberman/TBD
Cost: $105.00
The workshop will provide an overview of clinical considerations in working with Arab and Arab-American populations. The presentation will focus on discussions around social and political influences that impact the community (including issues related to colonialism, present-day racial profiling, immigration and acculturation, LGBTQ dynamics, and varying religious sects). This workshop will address best approaches and discuss limitations of Euro-American clinical interventions.
CE Hours: 3  
---
About the Instructor: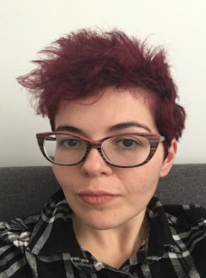 Hattab, Wardeh C. | LCSW
Wardeh C. Hattab is a licensed clinical social worker and has worked in a variety of agency and clinical settings. Currently she works in a public hospital and operates a private practice. She specializes in working with LGBTQ persons of color, immigrants experiencing bicultural issues, and individuals who identify with kink and alternative lifestyles. She is a board member of Tarab NYC and facilitates support groups for the organization. She has presented on a variety of topics including work with LGBTQ persons from the Middle East/North African region, alternative lifestyles within communities of color, and substance abuse treatments.
---
PHONE REGISTRATION: (212) 650-3850
QUESTIONS ABOUT THE COURSE: (212) 396-7610