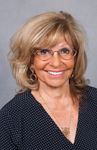 The Silberman School of Social Work at Hunter College is very pleased to announce that Professor Terry Mizrahi will receive the Service and Leadership in Social Work Education Award from the Council on Social Work Education (CSWE). This award recognizes Dr. Mizrahi's extraordinary leadership in service to Social Work education and particularly to Social Work students across her entire career. It will be presented to Dr. Mizrahi at the 2019 CSWE Annual Program Meeting, October 24-27 in Denver, CO.
Dr. Mizrahi, who has served on the Social Work faculty at Hunter College since 1980,
is an internationally respected scholar-educator and advocate dedicated to community organizing, social welfare policy, and macro social work. She currently co-chairs two national initiatives to enhance community-focused education and practice among Social Work students: The Special Commission to Advance Macro Practice in Social Work and the National Social Work Voter Mobilization Campaign.
For more than three decades, Dr. Mizrahi has been a leader of the Silberman School of Social Work's community organizing program – today the Practice Method in Community Organizing, Planning, and Development – one of the nation's only, and best, academic programs in community organizing. From 1982 onward, she also directed the Education Center for Community Organizing (ECCO), which is now a widely used archival resource. Dr. Mizrahi has additionally helped to develop and lead the Hunter College undergraduate minor program in community organizing, launched in 2017.
The entire Silberman and Hunter communities warmly congratulate Dr. Mizrahi on this outstanding and well-deserved honor.