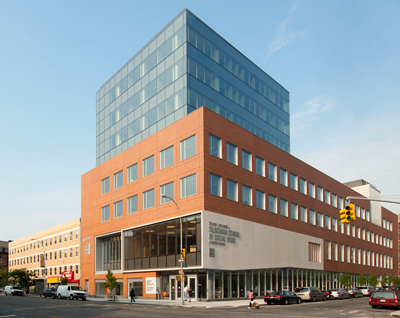 Dear Members of the Silberman School of Social Work Community,
This past week's national election evoked a broad range of feelings and reactions regardless of how one identifies politically. Many are searching for meaning and explanations as to how and why the Presidential election unfolded as it did, while others are confounded by the response of fellow citizens to the election results. 
It's important at these times to remember the principles that forge the foundation of Social Work – respect for all individuals; tolerance; empathy and understanding of difference in all its forms; and freedom of expression, to name a few. It's easier in less conflictual times to exercise such core principles of our profession. Our challenge, however, is to hold true to our values when they feel severely tested.
In the spirit of openness, hearing, and understanding, I would like to set aside a time to provide a safe space for discussion as we move forward in community as a nation. I welcome all Silberman students, faculty, and staff to a Community Conversation this Wednesday, November 16th from 5:00 to 6:00 p.m. in room 115. I have great faith in the Silberman community. I know that together we will rely on each other to share our views constructively in an atmosphere of respect and tolerance.
Sincerely,
Mary M. Cavanaugh
Acting Dean