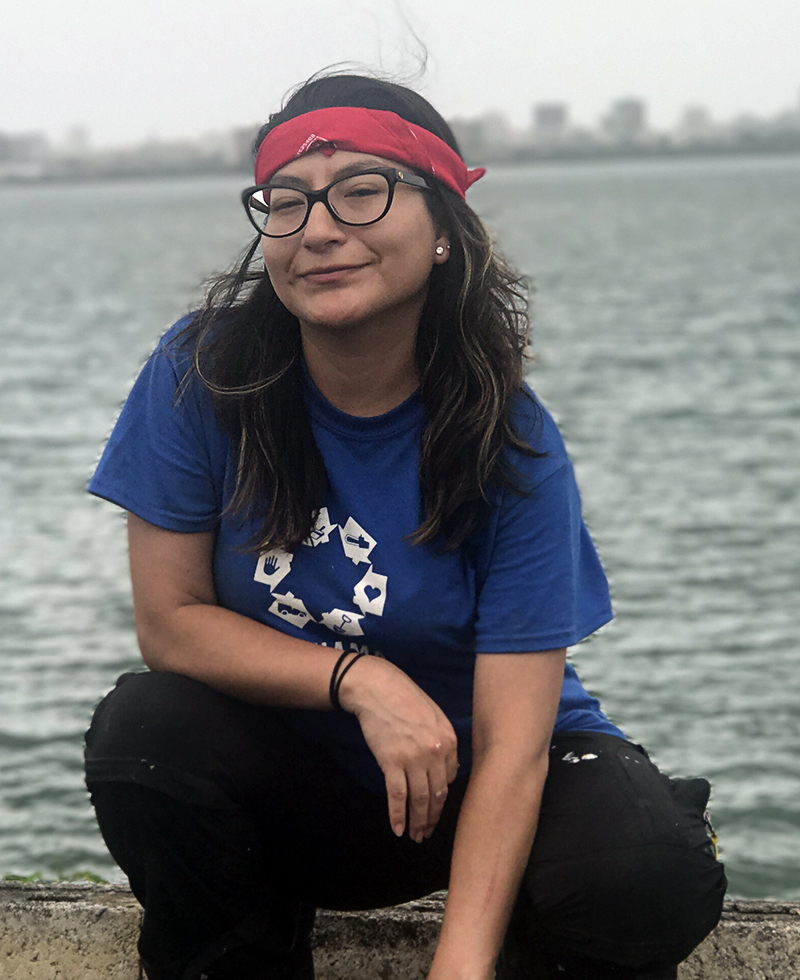 This summer, hundreds of CUNY student volunteers will travel to Puerto Rico for two-week deployments with the CUNY Service Corps, as part of New York's commitment to the island's recovery and rebuilding efforts. Silberman School of Social Work student Sheila Gamarra was there June 17-30 with the first team of Service Corps members to begin this vital work.
A rising second-year student in the Clinical Practice method, Sheila took note of her experiences serving communities with significant challenges and resilience – and she sent dispatches back to Silberman when she could.
We invite you to check out all of Sheila's photos, videos, and reflections on our Facebook page along with the highlights below.
June 21


"The work to be done was much harder and more physically intensive than I had imagined. However, it feels immensely rewarding. The team I am working with just finished our first roof."

June 26


"Today we started working on a new home. This is the third home my team and I are working on. The home-owners are an elderly couple and live by themselves. Our job consists of cleaning and disposing of belongings along with fixing their roof. The home-owners were so appreciative of our hard work and received us with love. They thanked us by giving us pineapples, soda and coffee which we all appreciated very much. I can't help but feel that no matter how hard I work, I am not doing enough; however, the majority of my team along with other students feel the same way."

June 29


"Today was a bittersweet day, since it was my last day of work. I took a picture with home owners Israel and Miriam. We met for only a three-day period; however, they made an everlasting impression in my memory. I would not trade this experience for anything in the world."

July 1


"Looking back on my experience, I can say that I am extremely humbled, and I am beyond grateful for the commodities that we New Yorkers take for granted. The work that was accomplished wasn't easy. The hot weather along with the strenuous physical labor made some days harder than others; However, seeing how thankful the homeowners were that they had not been forgotten in the long aftermath of Hurricane Maria made the sweat and tears worth it."

"As Social Work students, there are many lessons we are taught regarding how to help victims of traumatic life events. Being able to step into their homes and visibly see what they have gone through was a lesson in empathy that I will carry with me both professionally and personally. In a world where we place so much emphasis on money and materialistic possessions, I can definitely say that experiences like these are priceless."