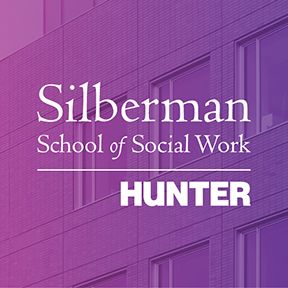 This has been a time of much pain, anger, rage, and increased trauma as many thousands across the nation demand change and an end to institutions and practices that have for too long dehumanized individuals and communities of color. I want to take a moment to pause and honor the pain and trauma that you feel and your commitment to social justice.I would like, as well, to follow-up with you and to let you know of continuing actions being undertaken as we move forward together in ensuring that our programs and curricula here at Silberman are embedded in a social justice analysis, so that we fully teach the ethics of our profession as social workers.
Last Tuesday, June 2, I held a meeting of full-time and part-time faculty and staff (that was attended by approximately 90 people). An important discussion ensued with faculty and staff sharing how we do and do not attend to a pedagogically consistent curriculum content regarding racism and 'just practice'. Questions were raised such as: How can we ensure that our courses and internship experiences truly reflect our mission as social work educators and professionals; and, how intentional are we as we teach and prepare our students to confront pervasive, institutionalized policies and practices that have historically made expendable the lives of Black and Brown people and communities. Many other important issues were raised as well.
It is clear that the time for 'statements' has passed. We must demonstrate our firm resolve through clear and consistent action. Towards that end, I am holding another faculty and staff meeting this week so that we can continue to move forward without delay. The discussion will include how to bring all Silberman stakeholders into the conversation. In addition to other efforts that will include education and work-groups for faculty and staff, the Social Justice Committee will meet throughout the summer to provide space for listening, sharing, and exploration of what is underneath what has manifested in the streets of the nation and the world.
I will be sending a subsequent email with concrete next steps and initiatives to move forward. The administration, faculty, and staff at Silberman, are committed to the message of James Baldwin when he writes:
"Not everything that is faced can be changed, but nothing can be changed until it is faced."
I look forward to working in community with you as we move ahead.