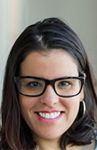 López-Humphreys, Mayra | MSW | PhD
Associate Professor
Phone: (212) 396-7536
Office:
Email: mlopezhu@hunter.cuny.edu

Room: 433
Areas of Expertise:
Restorative approaches with justice-impacted populations
Community-led interventions with minoritized and historically marginalized communities
Diversity, Equity, Inclusion, and Belonging (DEIB) and pedagogical models in social work education
Education:
PhD, The Graduate Center, City University of New York
MSW, The Silberman School of Social Work at Hunter College
Courses:
Social Welfare Policy
Download CV (PDF)
Lopez-Humphreys, M.,
Araujo Dawson, B., & Rosich, G. (in press, 2022).
Discomforting pedagogies and affective learning processes in diversity & social justice courses
.
Social Work Education.
https://doi.org/10.1080/02615479.2022.2033200
George Moses, C., Archibald, P., & Rodgers, S., &
Lopez-Humphreys, M.
(
2021
).
A call for person centered and city-centered study supports
.
Urban Social Work
,
5
(2), 108 – 125.
https://doi.org/10.1891/USW-D-20-00021
Lopez-Humphreys, M.,
Archibald, P., & Rodgers, S. (2020).
Public Conversations: A model for supporting equitable change in policy and services for people with intellectual and developmental disabilities
.
Journal of Disability Studies, 6
(2), 56-64.
Rodgers, S., &
Lopez-Humphreys, M.
(2020).
Social work leadership: Grand challenges for Black women
.
Social Work
. 65, (4), 397–400.
https://doi.org/10.1093/sw/swaa041
Lopez-Humphreys, M.,
& Teater, B. (2019).
Transformations of the self: Learning from the experiences of returned citizens participating in a peer mentor support training
.
Urban Social Work
,
3
(2): 136-155.
https://doi.org/10.1891/2474-8684.3.2.136
The Staten Island Equity & Belonging Study
A mixed-methods study examining the attitudes, perceptions, and awareness that SI residents have about aspects of equity and community belonging-- The SIEB survey study.

A Pilot Study on Hotels as Non-Congregate Emergency Living Accommodations for Returning Citizens
The study examines interventions with adults recently released from prison and their transition to non-congregate hotel settings.  The study combines systemwide secondary data with focus groups, participant surveys, and one on one interviews. The research team of returning citizens, support staff, case managers, and administrators have employed a Developmental Evaluation (DE) approach to the research.