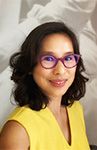 Kim, Seon Mi | MSW | PhD
Assistant Professor
Phone: (212) 396-7535
Office:
Email: sk7683@hunter.cuny.edu

Room: 432
Areas of Expertise:
Workplace development for precarious or underrepresented workers
Solidarity economic approaches for vulnerable populations
Social entrepreneurship and management
Gender and economic empowerment
Community economic development
Education:
PhD, University of Illinois at Urbana-Champaign
MSW, University of Illinois at Urbana-Champaign
MPP, Korea Development institute, S. Korea
MA, Sogang University, S.Korea
Download CV (PDF)
Kim. S. M. & Balgopal, P. (In press). Asian Americans: Overview. Encyclopedia of Macro Social Work article. Oxford University Press.

Mandiberg, J. M., & Kim, S. M. (2021). A Matrix Form of Multi-Organizational Hybridity in a Cooperative-Union Venture. In K. K. Chen & V. T Chen (Eds.), Organizational Imaginaries: Tempering Capitalism and Tending to Communities through Cooperatives and Collectivist Democracy (Vol. 72., pp 141-162). Bingley: Emerald Publishing Limited.

Kim, S.M., Wu, C. F, & Woodard, R. (2020). The dreams of mothers: Implications of Sen's capabilities approach for single mothers on welfare. Journal of Poverty, 24 (4), 267-283

Kim, S.M., (2019). Gender, social networks, and microenterprise: Differences in network effects on business performance. Journal of Sociology and Social Welfare, 46 (3), 3-37

Kim, S.M., Lough, B, & Wu, C.F. (2016). The conditions and strategies for the success of local currency movements. Local Economy, 31(3), 344-358.
Social & Solidarity economic approaches and precarious workers' self-motivated changes
- Conceptual model development of job crafting of precarious workers.
- The impacts of organizational forms and strategies of worker cooperatives and trade unions on home care workers' job crafting behaviors.