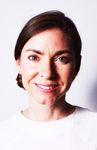 Henry, Colleen | MSW | PhD (On Leave)
Associate Professor
Phone: (212) 396-7528
Office: 454
Email: colleen.henry@hunter.cuny.edu

Areas of Expertise:
Child Welfare Practice & Policy
Child Well-being
Child Exposure to Domestic Violence
Welfare State Theory
Education:
Ph.D., School of Social Welfare, University of California, Berkeley
M.S.W., School of Social Welfare, University of California, Berkeley
Courses Include:
Social Welfare Policies & Services
Policy and Practice Issues in Child Welfare
Download CV (PDF)
Henry, C. & Kelly, J. (2022, May 30). Marginalizing mothers: Behind the sprawl of abuse and neglect registries. The Imprint Weekly. https://imprintnews.org/podcast/marginalizing-mothers-behind-sprawl-abuse-neglect-registries 
Henry, C., & Lens, V. (2021). Marginalizing mothers: Child maltreatment registries, statutory schemes, and reduced opportunities for employment. City University of New York Law Review, 21(1), 1-34. https://academicworks.cuny.edu/clr/vol24/iss1/3
Victor, B, Rousson, A*,
Henry, C.,
Dalvi, H.*, & Mariscal, E.S. (2021). Child protective services guidelines for substantiating exposure to domestic violence as maltreatment and assigning caregiver responsibility: Policy analysis and recommendations.
Child Maltreatment, 26
(4), 452-463.
https://doi.org/10.1177/10775595211002639
Henry, C.,
Victor, B., Ryan, J., & Perron, B. (2020)
.
Substantiated allegations of failure to protect in the child welfare system: Against whom, in what context, and with what justification?
Children & Youth Services Review, 116.
https://doi.org/10.1016/j.childyouth.2020.105091
Family Violence Research Project: Principal Investigator
Through analysis of child welfare case records and administrative data, this research project examines one urban public child welfare agency's response to allegations of child exposure to domestic violence. Using both quantitative and qualitative methods, this project examines how child welfare workers construe child exposure to domestic violence as harmful to children and how these constructions influence child welfare service decisions.

Child Welfare Qualitative Data-Mining Project: Co-Principal Investigator
In partnership with the Mack Center on Nonprofit & Public Sector Management in the Human Services at the University of California, Berkeley and public child welfare agencies, this project develops and applies qualitative data-mining (QDM) techniques to examine child welfare policy and practice. QDM, the systematic mining of narrative data from administrative data systems,enhances our understanding of child welfare populations, emerging social problems, client needs, and promising social work practices.

Principal Investigator for the Child Abuse & Neglect Registry Research Project
Review and critical analysis of state level policies, procedures, and practices governing state central child abuse and neglect registries and their impact on family well-being.