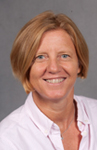 Dodd, SJ | MSW | PhD
Professor
Phone: (212) 396-7529
Office: 426
Email: sdodd@hunter.cuny.edu

Areas of Expertise:
Human Sexuality
Practice-Based Research and Program Evaluation
LGBT Policy and Practice Issues
Social Welfare Policy
Social Work Ethics
Education:
Ph.D., University of Southern California School of Social Work
M.S.W., University of Southern California School of Social Work
MS.Ed., SUNY Brockport
Courses:
Social Welfare Policy
Research Methods
Human Sexuality
Ethics
Download CV (PDF)
Dodd, S.J. & Katz, C (2020) Sex Positive Social Work Education: Integrating Content into HBSE Courses and Beyond,
Journal of Teaching in Social Work
, 40:1, 48-57, DOI:
10.1080/08841233.2019.1695708
Dodd, S.J. (In Press, expected July 2021).
The Routledge International Handbook for Social Work and Sexualities.
London: Routledge.
Shelton, J & Dodd, S.J. (2021). Gender Binaries. In the
SAGE Encyclopedia of Trans Studies.
Thousand Oaks, CA: Sage Publications.
Dodd, S.J. (2020).
Sex-Positive Social Work.
New York: Columbia University Press.
Shelton, J. & Dodd, S.J. (2020). Beyond the Binary: Addressing Cisnormativity in the Social Work Classroom. Journal of Social Work Education.
https://doi.org/10.1080/10437797.2019.1648222
Silberman Center for Sexuality and Gender (Founding Director)
The Silberman Center for Sexuality and Gender (SCSG) at the Silberman School of Social Work at Hunter College supports groundbreaking research in sexuality and gender; facilitates events and classes that enhance learning related to sexuality and gender for social workers; advocates for gender and sexual equality; and engages with local communities across New York City, as well as communities nationally and internationally, to increase understanding and exploration of sexuality and gender.

U54 Cancer Health Disparities Partnership (Evaluation Core Lead, HC)
I serve as the Hunter College Core Lead for the Program Evaluation Core (PEC) of the Temple University, Fox Chase Cancer Center, and Hunter College (TUFCCC/HC) Cancer Health Disparities Partnership funded through the NIH U54 mechanism. The partnership has 5 Cores and 3 independent research projects. In my role, I work collaboratively with the PEC team from Temple University to oversee the individual evaluation processes for each of the Cores and the independent research projects. The PEC team, which I co-lead also designed and is conducting the overall partnership mixed-methods evaluation.
I have provided program and evaluation consultation for Bailey House now Bailey House/Housing Works for the past 8 years. During that time, I have provided a range of program consultation and served as the evaluator on three SAMHSA funded projects. I currently serve as the evaluator on two active SAMHSA projects.