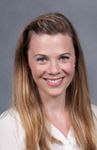 Katz, Colleen | LCSW | PhD
Associate Professor
Phone: (212) 396-7582
Office: 430
Email: colleen.katz@hunter.cuny.edu

Areas of Expertise:
Foster Care Emancipation
Health & Behavioral Consequences of Child Maltreatment
Child Welfare Staff Retention & Wellbeing
Child Welfare and the Court System
Education:
Ph.D., The University of Chicago
M.S.W., Columbia University School of Social Work
Courses Include:
Human Behavior in the Social Environment I & II
Professional Seminar
Download CV (PDF)
Katz, C.C., Lalayants, M., & Lushin, V. (2021). The Longitudinal Effects of Maltreatment Class
Membership on Post-Traumatic Stress & Depression. Child Abuse & Neglect. DOI:
10.1016/j.chiabu.2021.105103

Katz, C.C., Julien-Chinn, F.J., & Wall, E. (2021). Perceptions of Agency Leadership and Intent to Stay: An Examination of Turnover in the Child Welfare Workforce. Journal of Public Child Welfare, DOI: 10.1080/15548732.2021.1876808

Katz, C.C., Busby, D. & McCabe, C. (2020). Suicidal Behavior in transition-age youth with out-of-home care experience: Reviewing risk, assessment and intervention, Child and Family Social Work, 25(3), 611-618.

Katz, C.C. & Geiger, J. (2019). "We need that person that doesn't give up on us"; The role of social support in the pursuit of post-secondary education for Transition-Aged Youth with Foster Care Experience. Child Welfare, 97(6), 145-164.