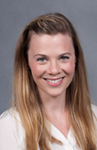 Katz, Colleen | LCSW | PhD
Assistant Professor
Phone: (212) 396-7582
Office: 430
Email: colleen.katz@hunter.cuny.edu

Areas of Expertise:
Behavioral Consequences of Child Maltreatment
Intergenerational Transmission of Violent Behavior
Evidence-Supported Interventions for Traumatized Youth
Foster Care Emancipation
Child Welfare and the Court System
Education:
Ph.D., The University of Chicago
M.S.W., Columbia University School of Social Work
Courses Include:
Human Behavior in the Social Environment I & II
Professional Seminar
Download CV (PDF)
Katz, C.C. & Courtney, M. (2015) Evaluating the self-expressed unmet needs of emancipated foster youth over time. Children and Youth Services Review, 57, 9-18.

Geiger, J.M., Schelbe, L., Hayes, M.J., Kawam, E., Cary Katz, C. & Klika, J. B. (2015) Intergenerational Transmission of Maltreatment: Ending a Family Tradition. In D. Daro, A.C. Donnelly, L.A. Huang & B. Powell (eds). Advances in Child Abuse Prevention Knowledge: The Perspective of New Leadership. New York: Springer.

McMillen, J. C., Katz, C. C., & Claypool, E. J. (2014). An Emotion Regulation Framework for Child Welfare Intervention and Programming. Social Service Review, 88(3), 443-468.

Cary, C. & McMillen, J. C. (2012) The data behind the dissemination: A systematic review of trauma-focused cognitive behavioral therapy for use with children and youth. Children and Youth Services Review, 34, 748-757.