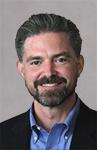 Brown, Adam | MSW | PhD
Assistant Professor
Phone: (212) 396-7553
Office: 422
Email: ab4056@hunter.cuny.edu

Areas of Expertise:
Sexual abuse prevention
Intersection of child welfare and juvenile justice
Assessment and treatment of problem sexual behaviors among youth and young adults
Clinical practice with youth and families
Education:
Ph.D., The University of Chicago, School of Social Service Administration
M.S.W., Smith College School for Social Work
Courses:
Clinical Practice III: Differential Assessment and Intervention
Human Behavior in the Social Environment III: Psychopathology
Download CV (PDF)
Brown, A. (2016). Masculinity is not pathology: An exploration of masculinity among juvenile sexual abusers and general delinquents. Journal of Juvenile Justice, 5(2), 121-133.

Brown, A., Courtney, M.E., and McMillen, J.C. (2015). Behavioral health needs and service use among those who've aged-out of foster care. Children and Youth Services Review, 58, 163-169.

Burton, D.L., Nelligan, K., Burton, A., Gockel, A.M., Session, P., Brown, A. and Jenks, J. (2012). Preliminary Massachusetts Department of Youth Services Dialectical Behavioral Therapy Evaluation.

Brown, A. (2011). Boys, violent behavior and sexual abusing. FOCUS/National Association of Social Workers, Massachusetts Chapter, June 38(6).

Courtney, M., Dworsky, A., Brown, A., Cary, C., Love, K. and Vorhies, V. (2011). Midwest Evaluation of the Adult Functioning of Former Foster Youth: Outcomes at age 25 and 26. Chicago: Chapin Hall at the University of Chicago.

Brown, A. and Burton, D.L. (2010). Exploring the overlap in male juvenile sexual offending and general delinquency: Trauma, alcohol use, and masculine beliefs. Journal of Child Sexual Abuse, (19)4, 450-468.
Dr. Brown's current research focuses on developing typologies of male youth sexual abusers, and exploring the role of masculine conditioning on non-consenting sexual behaviors.