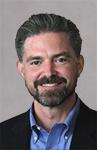 Brown, Adam | MSW | PhD
Assistant Professor
Phone: (212) 396-7553
Office: 422
Email: ab4056@hunter.cuny.edu

Areas of Expertise:
Sexual abuse prevention
Intersection of child welfare and juvenile justice
Assessment and treatment of problem sexual behaviors among youth and young adults
Clinical practice with youth and families
Education:
Ph.D., The University of Chicago, School of Social Service Administration
M.S.W., Smith College School for Social Work
Courses:
Clinical Practice I with Individuals, Families, & Small Groups
Clinical Practice III: Differential Assessment and Intervention
Human Behavior in the Social Environment III: Psychopathology
Download CV (PDF)
Brown, A.
, Yoder, J., and Fushi, K. (2021). Trauma and maternal caregivers as risks for executive function deficits among youth who have sexually harmed.
Sexual Abuse.
Advance online publication.
Yoder, J.,
Brown, A.
, Grady, M. Dillard, R., and Kennedy, N. (2020).
Positive caregiving styles attenuating effects of cumulative trauma among youth who commit sexual crimes. International Journal of Offender Therapy and Comparative Criminology.
Advance online publication.
Yoder, J., Grady, M.D.,
Brown. A.,
and Dillard, R. (2020). Criminogenic needs as intervening mechanisms in the relation between insecure attachment and youth sexual violence.
Sexual Abuse, 32
(3), 247-272.
Brown. A. and Grady, M.D. (2019). Helplessness and hopelessness in adolescents who commit sexual and non-sexual crimes. Victims and Offenders: An International Journal of Evidenced-Based Research, Policy, and Practice, 14(1), 15-31.
Brown. A. (2019). Using latent class analysis to explore subtypes of youth who have committed sexual offenses. Youth, Violence, and Juvenile Justice, 7(4), 413-430.
Dr. Brown's current research focuses on developing typologies of male youth sexual abusers, and exploring the role of masculine conditioning on non-consenting sexual behaviors.