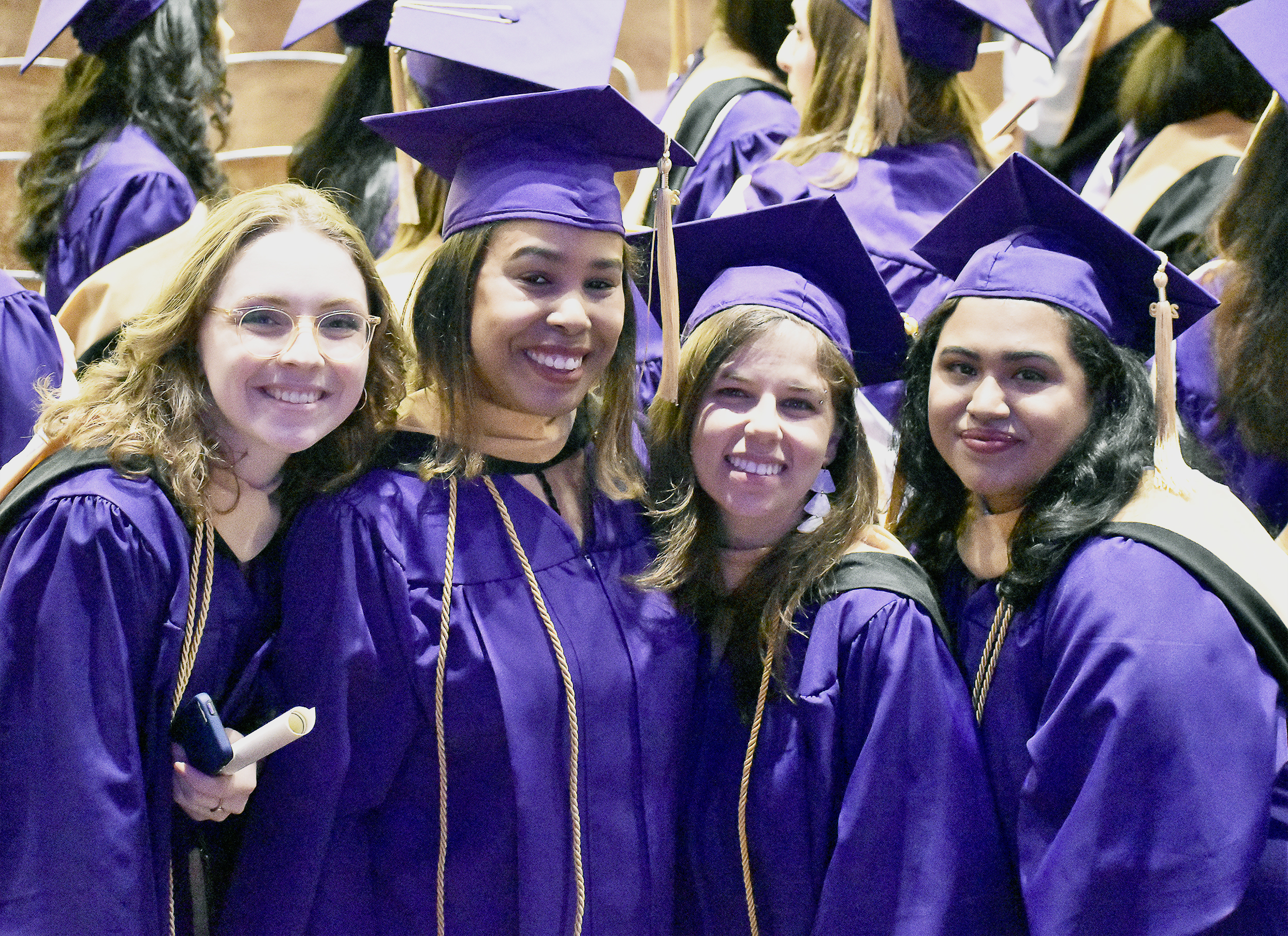 The Silberman School of Social Work at Hunter College proudly graduated its Master of Social Work and Bachelor of Social Work classes of Spring 2019 at two ceremonies – the Silberman School of Social Work Recognition Ceremony and 219th Hunter College Commencement – on Wednesday, May 29.
In Hunter's historic Assembly Hall that morning, a record-setting 500+ MSW graduates were recognized alongside the School's second cohort of BSW graduates, 48 strong, at its dedicated Recognition Ceremony. The Recognition Ceremony was an exuberant event celebrating students' individual and collective achievements. Thirteen MSW students received awards for excellence in course work, writing, and field education; and BSW graduates were applauded for their outstanding academic performance. In total, more than 550 graduating students crossed the Assembly Hall stage to the uplifting cheers of their friends, families, and colleagues.
Silberman was privileged to welcome as its distinguished keynote speaker Dr. Mary Pulido, the Executive Director of The New York Society for the Prevention of Cruelty to Children and an Adjunct Professor at the School. In addition to Dr. Pulido, MSW graduate Nandini Ahuja gave an inspiring address to the assembly; Hunter College Provost Lon Kaufman delivered moving remarks; Professors Andrea Savage and Terry Mizrahi were honored for their faculty service of nearly 40 years each; and Associate Dean Caroline Rosenthal Gelman was recognized as she ends her service in that role and assumes the role of MSW Program Director.
The exuberance of the Silberman Recognition Ceremony was matched just a few hours later by the 219th Hunter College Commencement, held for all graduating Hunter College students at Madison Square Garden. With extraordinary enthusiasm, more Silberman School of Social Work graduates took part in this College-wide ceremony than ever before. During the ceremony, graduates heard motivating remarks from keynote speaker and former Secretary of State Hillary Rodham Clinton along with Hunter College President Jennifer J. Raab.
The Silberman School of Social Work community sincerely thanks all those who made the Recognition Ceremony and Hunter College Commencement such a special moment for each graduate, their families, and their networks of support. Special gratitude goes to Director of Student Services Rob Lorey for his tireless dedication in executing this event; Assistant Director of Student Services Alicia Greene, Student Services Office Manager Leslie Casanova, and all Student Services staff; and all faculty, staff, and students for their contributions to ensure such a successful celebration.
This slideshow requires JavaScript.