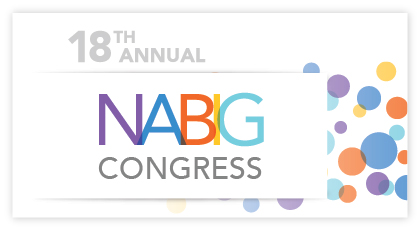 Building upon its success two years ago as the first American school of social work to host the North American Basic Income Guarantee (NABIG) Congress, the Silberman School of Social Work at Hunter College will once again host this significant international conference.
The 18th Annual North American Basic Income Guarantee Congress
Saturday, June 15 – Sunday, June 16, 2019
Silberman School of Social Work at Hunter College
2180 Third Avenue (at 119th Street)
New York, NY 10035
2019 marks 50 years since a basic income guarantee was first introduced in the U.S. Congress. Basic income is once again on the policy agenda in North America. Pilot programs, controlled trials, documentaries, and debates are bringing basic income into mainstream policy conversations.
Organized by the U.S. Basic Income Guarantee Network, Basic Income Canada, and the Silberman School of Social Work, this year's NABIG Congress will bring together researchers, activists, policymakers, and students from around North America and around the world who focus on universal basic income guarantee policy questions. Participants will discuss the implementation and financing of basic income policy in the U.S. and Canada, as well as alternative and complementary policies, such as conditional cash transfers and federal jobs guarantees. Discussions will also address the politics of efforts to get basic income on political party, social movement, and legislative agendas.
Confirmed speakers include:
Andrew Yang, author, The War on Normal People (via teleconference)
Jessie Golem, photographer, "Humans of Basic Income"
Karl Widerquist, Georgetown University in Qatar
Sukhi Samra, Stockton Basic Income Demonstration Project
James Janeiro, Senior Policy Advisor to former Ontario Premier
Michael A. Lewis, Silberman School of Social Work at Hunter College
Michael Howard, University of Maine, USBIG
Almaz Zelleke, New York University Shanghai
Sheila Regehr, Basic Income Canadian Network
Peter Frase, author, Four Futures: Life after Capitalism
The 2019 NABIG Congress is FREE – However, attendees are kindly asked to register in advance. To learn more and register click here.
We hope you'll be able to join us for this important and exciting conference.