Instructor:  Carrie Epstein, LCSW-R
12 1-hour conference calls (see schedule below)
12 CE Hours
Course Code: SWTFCBTC
Cost:  $350
Requirements for this course:
Completion of 2-day TF-CBT training.
Must be working in professional setting with at least one client engaged in TF-CBT services during course of consultation calls.
Must complete all 12 calls to receive CE credit.  No partial CE credit offered.  A total of 9 call hours required to receive credit towards TF-CBT certification.
The consultation call group creates an intensive opportunity for participants to sharpen their knowledge, understanding, and skills in the powerful practice of TF-CBT. Case presentations will be used to facilitate understanding of how to apply TF-CBT to clinical work participants are currently engaged in.
By completing both the two-day training and the group consultation calls, participants obtain a training certificate, which qualifies clinicians to move forward with other steps to become a certified TF-CBT therapist. To see more information on how to become a TF-CBT certified therapist, please see click here.
Call Group Dates:
TF-CBT Consultation Group: 1st and 3rd Mondays at 11 AM
1)      Monday, September 18th at 11 AM
2)      Monday, October 2nd at 11 AM
3)      Monday, October 16th at 11 AM
4)      Monday, November 6th at 11 AM
5)      Monday, November 20th at 11 AM
6)      Monday, December 4th at 11 AM
7)      Monday, December 18th at 11 AM
8)      Monday, January 22nd at 9 AM (please note different date and time of day)
9)      Monday, January 29th at 11 AM (please note different date and time of day)
10)    Monday, February 5th at 11 AM
11)    Monday, February 26th at 10 AM (please note different date and time of day)
12)    Monday, March 5th at 11 AM
---
About the Instructor: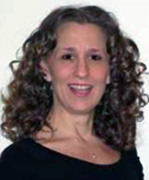 Carrie Epstein, LCSW-R is Assistant Professor in Social Work at the Yale University Child Study Center, where she is Director of Clinical Services and Training at the Childhood Violent Trauma Center. Recognized nationally as an expert in the field of child trauma and disaster response, for over 20 years Ms. Epstein has been providing treatment, clinical supervision, and consultation on new programs for children and families impacted by trauma and traumatic grief. As part of her current work, Ms. Epstein is responsible for developing and overseeing national training initiatives and national learning collaboratives focused on the dissemination of child trauma- focused evidence-based treatment models. Ms. Epstein was Senior Director of Child Trauma Programs at Safe Horizon in New York City, where she continues to provide clinical consultation and training on trauma-focused evidence-based mental health treatment in Safe Horizon's five Child Advocacy Centers.
---
PHONE REGISTRATION: (212) 650-3850
QUESTIONS ABOUT THE COURSE: (212) 396-7619