Instructor: Carrie Epstein, LCSW-R
Date(s): 9/13-9/14/17
Time: 9:30am – 5:00pm
Course Code: SWTFCBT
Room: Silberman/115
Cost:  $350
Description:
Children exposed to physical and sexual abuse, domestic and/or community violence, and other traumatic life events, dramatically increase their risk of severe emotional distress and potentially lasting psychological and interpersonal difficulties.
A significant number of children are exposed to traumatic life events. From a psychological perspective, trauma occurs when a child experiences an intense event that threatens or causes harm to his or her emotional and/or physical well-being. Examples of traumatic events can include sexual or physical abuse, witnessing domestic violence, community and school violence, exposure to natural disasters such as a hurricane or flood or to events such as war and terrorism.  Unfortunately, about one in every four children will experience a traumatic event before the age of 16.
Trauma-Focused Cognitive-Behavioral Therapy (TF-CBT), developed by Judith Cohen, Anthony Mannarino, and Esther Deblinger, is an empirically supported treatment for children and families exposed to traumatic life events. This two-day training will provide an intensive review of all of the TF-CBT treatment components, with a specific focus on clinical implementation strategies, and will give participants an opportunity to hone and increase their skills in the powerful practice of TF-CBT.
CE Hours:  13
---
About the Instructor: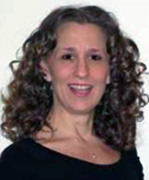 Carrie Epstein, LCSW-R is Assistant Professor in Social Work at the Yale University Child Study Center, where she is Director of Clinical Services and Training at the Childhood Violent Trauma Center. Recognized nationally as an expert in the field of child trauma and disaster response, for over 20 years Ms. Epstein has been providing treatment, clinical supervision, and consultation on new programs for children and families impacted by trauma and traumatic grief. As part of her current work, Ms. Epstein is responsible for developing and overseeing national training initiatives and national learning collaboratives focused on the dissemination of child trauma- focused evidence-based treatment models. Ms. Epstein was Senior Director of Child Trauma Programs at Safe Horizon in New York City, where she continues to provide clinical consultation and training on trauma-focused evidence-based mental health treatment in Safe Horizon's five Child Advocacy Centers.
---
PHONE REGISTRATION: (212) 650-3850
QUESTIONS ABOUT THE COURSE: (212) 396-7619