Instructors: Rebecca Shahmoon-Shanok, LCSW, Ph.D., & Ms. Tonia Spence, LCSW, MS. Ed.
Date: Saturday January 11, 2020
Time: 11:00 AM to 5:00 PM
Ten Tenets for Diversity-Informed Practice Introduction, Awareness, and Communication with Individuals, Groups, Agencies, and Schools In our society within which issues of race, class, gender, sexual orientation, disability and immigration statuses are fraught with conflict and frequently saturated with historical trauma. The chances are that if diversity issues are not addressed deliberately, they will be played out unconsciously in ways that replicate injurious patterns or reproduce historical injustices. Intricately intertwined with both education and social-emotional health, the ten tenets for Diversity-Informed Practice are a set of guiding principles that raise awareness of inequity and injustice by empowering individuals, agencies and systems of care to identify and address social justice issues.
Developing awareness and making change within ourselves, our groups and our schools requires relationship, reflection, patience, perseverance, safety-making, and risk taking for open dialogue. In this confidential session, the introduction of all ten Tenets is discussed. An in- depth discussion on one tenet will enlarge awareness about both non-dominant and dominant ways of experiencing day-to-day life. Through the process of exploration, role-play, and observation, participants will learn skills to improve and enhance themselves, their groups, and their institutions.
Who should sign up for this workshop? Anyone, student or graduate, from any profession or system, especially those which serve children six- years and under. Any others who want to improve their abilities at openness and awareness are heartily encouraged to join us.
CE Hours: 5
---
About the Instructors: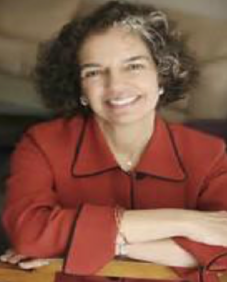 Dr. Shahmoon-Shanok is Founding Director of the Institute for Infants, 3 Children & Families, JBFCS, which reaches young, underserved children and their families with transdisciplinary, model services, post-degree training for providers of all disciplines and state-of-the-science consultation to government, systems, and agencies; private practice, New York City.
---

Ms. Tonia Spence, LCSW, MS. Ed deeply believes in the power of healthy relationships to shape young children's lives. She is a clinician, educator, presenter, and advocate serving children and families for 15+ years. A leader in the field of zero through five, Tonia holds a master's in special education from Bank Street College of Education and a master's in social work from Columbia School of Social Work. She is the Senior Director of Early Childhood Services at the Jewish Board of Family and Children Services (JBFCS). She is also the co-leader of the Administrators of Color Group across the agency.
---
QUESTIONS ABOUT THE COURSE: (212) 396-7610