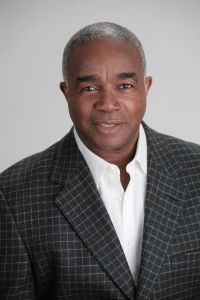 The Silberman School of Social Work at Hunter College is proud to announce that Professor Willie Tolliver has received the 2018 Presidential Award for Excellence in Teaching for Full-Time Faculty from Hunter College President Jennifer J. Raab. This distinguished annual award recognizes one full-time Hunter faculty member who demonstrates outstanding teaching capability, talent, and commitment to their students. Nominations for the award came from across the College.
Professor Tolliver is a deeply respected educator, scholar, and community advocate, whose career-long dedication to social change through teaching, learning, and just practice exemplifies the Silberman School of Social Work mission. Because of Professor Tolliver's contributions, the debilitating impact of racism and other oppressions on human functioning is better understood today. His work has also focused on helping students understand how systems of oppression influence education for social work practice.
Throughout the School and College community, Professor Tolliver is widely recognized for his abiding commitment to the core principles of the social work profession. Our heartfelt congratulations to Professor Tolliver on this outstanding, very well-deserved achievement!
Professor Tolliver will be recognized at a special reception for all 2018 Presidential Award winners:
Thursday, May 17
5:30 p.m.
Faculty Dining Room: Hunter College West Building, 8th Floor
Kindly RSVP to the Office of Special Events at spevents@hunter.cuny.edu or by calling 212-772-4007.