Course Code:   SWCBTTS
Instructor:   Bernard Showers, LCSW, MINT Member
Date:   Friday, April 12th, 2019
Time:  9:00 AM to 4:00 PM
Room:  Silberman/TBD
Cost:  $210.00
This training is a clinical workshop that reviews Cognitive-Behavioral Therapy theory and interventions.  The thought-feeling-action model of cognitive therapy will be discussed in the context of substance use. The training builds on foundational knowledge and incorporates clinical considerations and specific interventions in treatment of Substance Use Disorders.  The training focuses on core cognitive and behavioral interventions while adding elective therapeutic components to customize treatment for clients.  The training targets clinicians who provide individual substance use treatment.  Training experience will be highly interactive with ample opportunity for learning and refining skills through role-play, demonstration, and a mock case-conceptualization exercise.
CE Hours:     6
---
About the Instructor: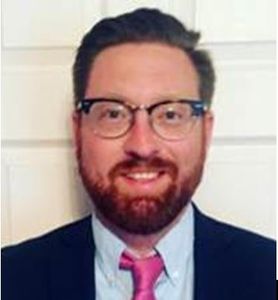 Showers, Bernard | LCSW
Bernard Showers, LCSW is a licensed clinical social worker working as an outpatient mental health and  substance abuse clinician.  In September, 2016 Mr. Showers became one of approximately 1,500 trainers from around the world certified to offer training in Motivational Interviewing by the Motivational Interviewing Network of Trainers.  Mr. Showers has a passion for educating, having provided various lectures, workshops, and consultation to local, regional, and national audiences.   Mr. Showers is also an adjunct professor in the MSW programs at Shippensburg University and University of Maryland-Baltimore.  Mr. Showers resides in Lebanon, PA.
---
PHONE REGISTRATION: (212) 650-3850
QUESTIONS ABOUT THE COURSE: (212) 396-7610